News | An Impressionist painting exhibition: Daisy Sims-Hilditch at Neptune
Saturday 01 December 2018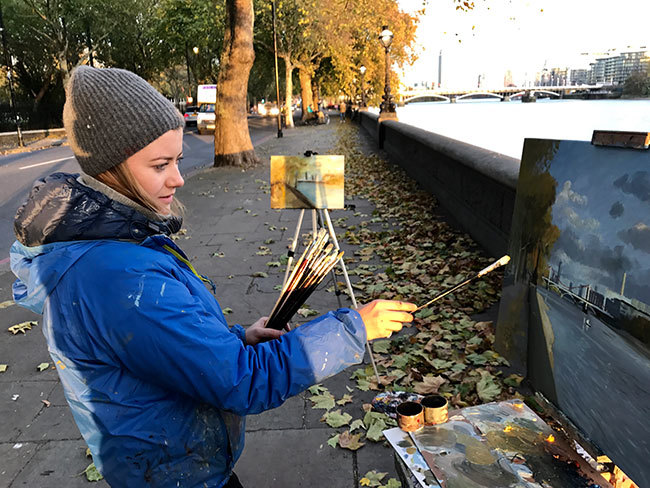 This December, Daisy will be exhibiting a series of oil paintings throughout selected Neptune stores. This limited series will include original paintings from life in an impressionistic style 'en plein air' – outside in the elements. Her collection reflects the natural, fleeting light at different times of the day.

The exhibition will run from 3rd December – 31st December 2018 throughout selected Neptune stores.
Original paintings will be available to buy in the following stores: Bath, Chesham, Edgbaston, Farnham, Reading and Wimbledon.
There's no need to RSVP if you'd like to see Daisy's work, just pop in to a local store.