Landscape adventure to Margate, 21st November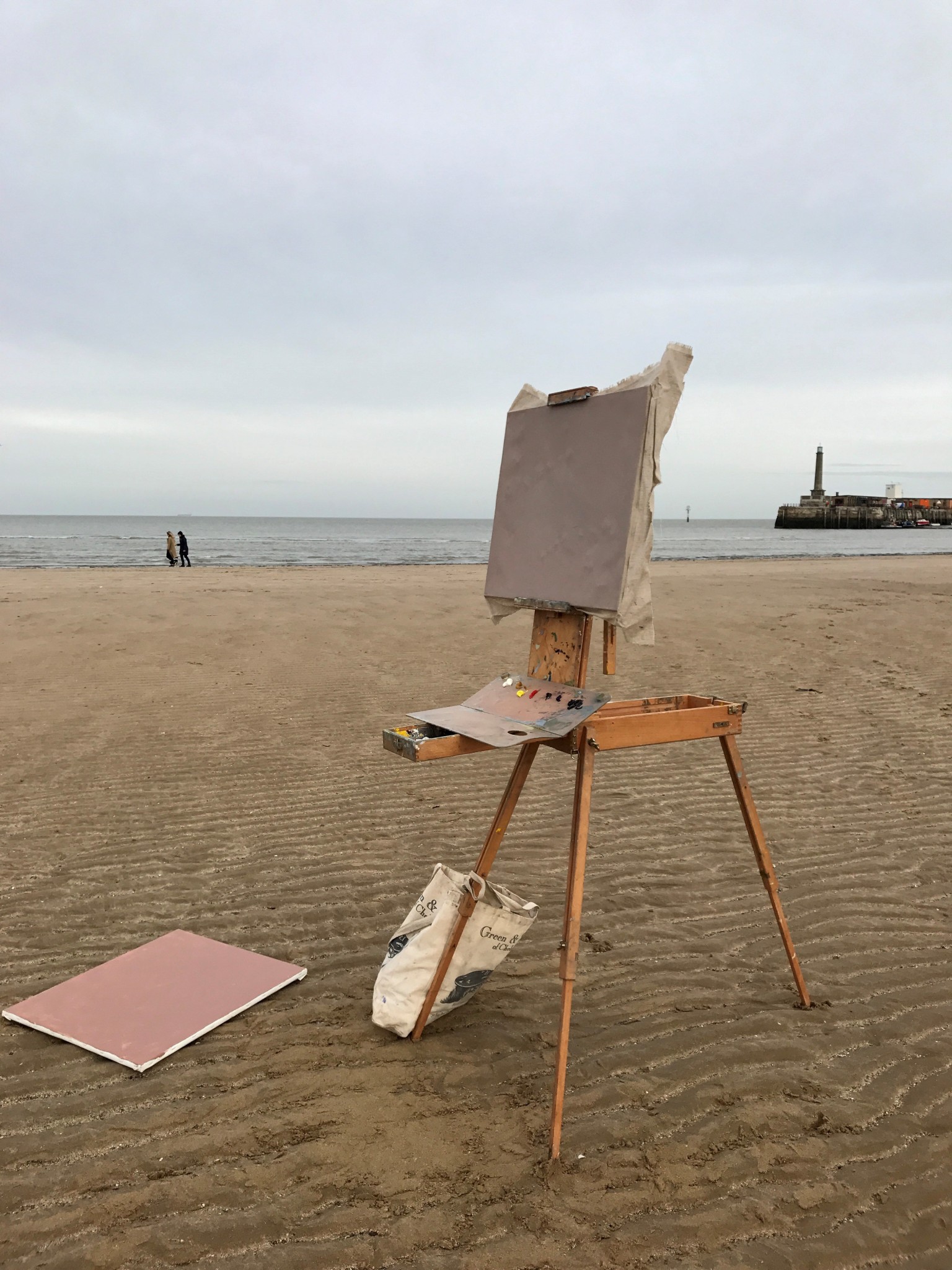 One day, I was chatting to a very friendly taxi driver about beautiful places just a short train journey away from London. He suggested Margate and so I went the following day.
The idea of Margate really appealed to me given its history and links with Turner who once lived and worked there. I woke at 5am so I could arrive to see the sun rise and headed straight to the seafront. Unfortunately, the weather was flat and grey, and many of the buildings seemed to be shut for the winter, except for one little cafe in a square just off the front. There, I found some of the old boys having their morning coffee, so I sat down and joined them while they asked me what I was doing with an easel. One joked about whether I might paint him, but as the weather was brightening, I couldn't ignore my reason for visiting – the shore.
I walked onto the vast expanse of beach, happy that the tide was low, and set up my easel somewhere in the middle. After painting for some time, I looked around and noticed that the tide was circling around me and that I was stood on a sudden sandy island with water either side. Quickly, I packed up and padded out, getting rather soaked shoes!
Lost in painting mode, I hadn't noticed the river around me at all. It was lucky that my scene was almost finished.
The canvas I had prepared was a decent size. It meant I could have fun with the Margate sky.